New World Auto About Us
New World Auto Transport is a family owned and operated business, which values excellence. With over 35 years of experience in all aspects of the automotive industry, we have the ability to provide you with expert knowledge. This knowledge and understanding allows us to tailor your transportation needs.
Regardless of what type of vehicle you are shipping, we have the ability to relate to you on more than a business level. We believe in developing a strong relationship with our customers. That is how trust is built. You shouldn't and wouldn't trust your vehicle with just anybody. That is why we also value the importance of communication and logistics leading to a stress free and damage free transport.
We value honesty and integrity and respect each customer's individual needs. We provide you with a personal agent who is dedicated and committed to meeting your personal expectations. Whether you ship cars on a regular basis or this is your first time we understand this could be a stressful experience for you. With New World Auto Transport, we will alleviate the common stresses related to automotive shipping. How? By being accurate, truthful, and by communicating with you when you need us the most. A successful, stress free transportation is all about communication; communication with you, the drivers, dispatchers, and the ability to get in touch with us even after hours. We are not a 5-day a week, 9 to 5 company, where you always get sent to voice mail and never get responding calls. We're available 24 hours a day, 7 days a week. We don't pretend to be something that we are not. We are real people, providing real services at affordable rates. This personal touch sets us apart from other transporters.
New World Auto Transport settles for nothing less than excellence in everything we do. Through thorough research we guarantee that you are dealing with an expert team.
At a time of mass information dominating the market and Internet, it may all seem overwhelming times, which is why New World Auto Transport representatives are here to help you from start to finish. Led by an innovative management group, New World Auto Transport has created a highly motivated team of skilled and dedicated customer service representatives to serve you on a one on one basis. If you have any questions or concerns, feel free to call us at 832-437-2478 or you may contact Steve Wells directly at 713-705-7102.
About President & CEO, Steve Wells
In 1978, Steve moved to Texas. He then opened New World Vans, Trucks, and Specialty Vehicles here in Houston, Texas. He hired the best skilled craftsmen in the respective vehicle aftermarket and conversion world, and set out to make a name for his company. New World Vans & Trucks not only gained respect, not only for designing vans and autos for retail customers, sports figures, music personalities, and specialty auto dealers, but also because they contracted, designed, and produced commercial conversions for surveillance and law enforcement agencies. Steve also designed custom production and promotional vehicles for radio, TV, and sports teams nationally. Another division of New World specialized in ballistic protection on customers' vehicles all over the world. In the process of designing bomb disposal units, Steve achieved yet another success. Attending the Starlight Military Training Center, Steve graduated with a coveted Ranger Certificate. Steve then began to pursue clients ranging from local police, S.W.A.T. teams, secret service, private security firms, fire departments, and specialty command vehicle applications. It became apparent that, getting these vehicles transported from state to state, and to overseas countries, transportation and shipping could be a logistical nightmare. With his reputation at stake for on time deliveries, Steve began to learn the vehicle shipping and logistics business quickly.
With the ever changing auto industry, Steve sold New World Vans and Trucks in 1999, and started New World Sports Products, which was a motorsport transportation and trailer company. This coincided with Steve's passion of racing off-road desert, motocross, and boats. Steve had also adjusted his sights on the high-end automobile industry. He has spent the last ten years in some form of high-end automobile and motorcycle sales industry. In this industry, Steve again found himself seeing an ever-increasing demand for automotive shipping, due to the wide-spread sales and purchasing of vehicles on the Internet by car dealers and individuals.
In 2010, New World Auto Transport was born. New World Auto Transport Logistics, LLC, or N.W.A.T., is a company designed to deliver white glove treatment door to door for shipping vehicles. N.W.A.T. offers personalized one on one communication to ensure that his client's relocation, or attendance at a special event, is not impugned with negligent transport delays and shipping blunders. We strive to offer the best service and process in the industry. With over 30 years of experience and business contacts, we guarantee our services, and will be there for all of your transport needs. If Steve can answer any questions or concerns you may have, please do not hesitate to call him directly, or one of his specialty agents. Our motto is "One on One Personal Touch" for those who value excellence.
Daisy Wells, Vice President, CFO, COO, & Marketing Director of New World Auto Transport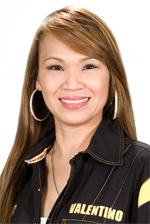 Born and raised in Cebu, Philippines, Daisy handles all aspects of the company. It was her husband's love of cars and her computer experience that led her into the social media and online advertising side of the business, reaching out to customers across the entire United States. In her spare time, Daisy and Steve love spending time with family, boating, and racing Vipers.
Harold Wells, "Retired" Vice President, CFO/Logistics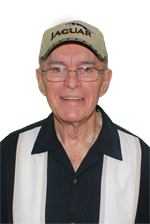 Harold was born in Oklahoma City and spent over 40 years in the drilling and exploration industry, with 27 of those years being overseas where he specialized in offshore drilling and exploration for Santa Fe Drilling Company. Harold retired after the Kuwait invasion and spent the next year putting out fires there. Harold returned to Houston, Texas in the mid 1980's and spent the next 25 years working with his son, Steve Wells, in the automotive customizing and bullet proofing industry as well as participating in New World's off-road racing teams and race boat events. Harold currently spends his time at New World Auto Transport in Katy, Texas.
Sylvia Bernier, Human Resources and Business Relations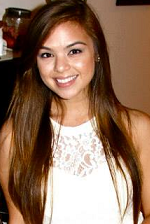 Sylvia was born in the Philippines and grew up living in Singapore and Vancouver, WA. She has been living in Houston for eight years now and is currently a junior at Texas A&M University, pursuing a Bachelorís degree in Biomedical Sciences. During her summers back home, she enjoys working with her mom and step-dad with their automotive transport business. Through being surrounded by cars due to her step-dadís passion for anything related to cars, she has gained abundant knowledge about cars and the industry. Sylvia has a passion for traveling as well as enjoying good books, the outdoors, playing her piano, and spending time with her wonderful family.
Ray Freasier, Logistics Agent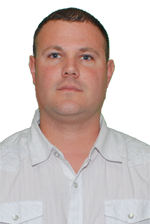 Native Houstonian with over nine years experience in the automotive industry. Serving as a part of the rental car industry for over seven years, working at Enterprise Rent-A-Car as a location Manager. Managing staff, employee training, marketing, tracking performance, always providing excellent personalized customer service. Ray also spent two years at John Eagle Acura as Sales Manager, managing staff, marketing, inventory control, fleet management and sales training. Ray's hobbies include drag racing, muscle cars, and radio controlled R/C racing.
Derek Walker, Logistics Agent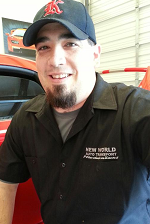 Derek was born in Beeville, TX and grew up in Houston. He joined the U.S. Navy right out of high school and spent four years in Pearl Harbor, HI and did two tours in the Persian Gulf. He has been in the logistics field for seven years and is pursuing a Bachelorís in Supply Chain Management and Logistics at the University of Houston. He enjoys family and spending time with his kids. In his free time he enjoys Katy High School football games and watching all Houston sports, especially the Houston Texans!!!
Debbie Edwards, Accountant and Executive Assistant to the CEO/Owner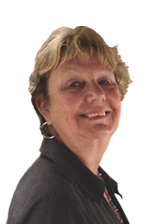 Debbie was born in Tucson, Arizona and has lived in Houston for thirty years. She has over 20 years of experience in accounting, business administration and marketing. Management and organizational skills complete the package with knowledge in many aspects of business. Debbie has prior experience in the air charter business, dispatching, marketing, quoting and flight scheduling. Providing extraordinary personalized service to customers at all times. Administrative duties required that she was completely knowledgeable of Federal Aviation Administration record monitoring, FAA regulations, compliance and Homeland Security screening. In conjunction with the air charter business, Debbie oversaw the duties of the entire accounting department for the air charter company, and the oil and gas business which were also owned by the CEO of the charter operation. Debbie loves animals, music, reading, and gardening, NASCAR, boating and fishing.
Diane Miller, Compliance Director & Dispatch Manager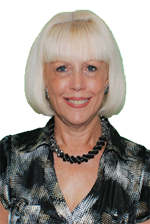 Diane was born in Greensburg, Pennsylvania. She has been in the Automotive Transport Industry for several years and brings New World Auto Transport over 10 years of administrative experience which includes excellent organizational skills. She provides exceptional and friendly customer service to our clients and keeps the office running with her extensive knowledge of managing a business and computer proficiency. Diane is the go-to person and always ready to assist others. She loves animals and used to show dogs. She also enjoys music of all genres.
Rodolpho Inngais, Business Development, Automotive Logistics Agent, Business Development Manager, & IT Manager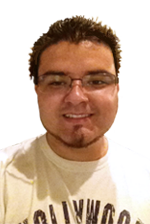 Rudolfo, also known as "Rudy" is from Oxnard, California, born December 19, 1991. He has been in the computer field for nine years now and is A+ certified. He graduated from Katy High School in 2010. He has just started working as an automotive logistics agent and it is something he plans on doing for a while. His hobbies are sports, building custom computers and enjoying life. He likes spending quality time with family and friends. "Live like it's your last day, because tomorrow isn't promised."
Stephen Anderson, Automotive Logistics Agent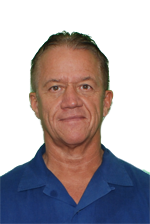 Steve was born in Duluth, Minnesota and has over 25 years experience in the Automotive Industry proudly serving his customers selling luxury vehicles at Jaguar, Mercedes, Porsche and Lexus. He has first-rate product knowledge which has helped him to provide exceptional customer service for his more sophisticated clients. Steve served in the United States Army in the 82nd Airborne Paratrooper Division and has more than 29 jumps! Steve has enjoyed being involved in the Automotive Transport Business for approximately seven years. In his spare time Steve enjoys playing billiards.
James Taylor, Automotive Logistics Agent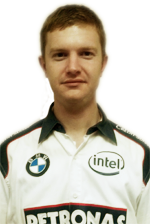 James was born in Edmonton, Alberta, Canada and has lived in Houston for 15 years. He graduated with a bachelor's degree in business administration from Steven F. Austin State University. After college he started working for Enterprise Rent-A-Car where he gained 5 years experience in the automotive industry. He is proficient with inventory control, logistics, management and providing excellent customer service. James enjoys listening to music, running and jogging, and playing baseball and football.
Phillip Yarbrough, Automotive Logistics Agent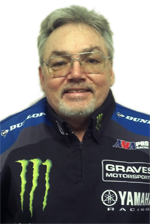 Phillip is a lifelong Houstonian. He has 30 years experience in management, specializing in customer service. He has also spent time in the automotive sales industry. He has spent 10 years in moto-cross racing and remote control RC off road racing. Phillip has had a great love for automobiles and customizing and has been a friend and associate of the owner Steve Wells for over 25 years. Phillip enjoys family and friends and hobbies include going to car shows and vintage moto-cross races as well as restoring classic cars, trucks and motorcycles.
Dennis Aitkin, Automotive Logistics Agent & Shop Coordinator/Manager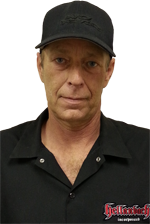 Dennis Aitken was born in Pascagula, MS and raised in St. Louis, MO. He has spent 25 years in commercial engineering. His passions are motocross, water skiing, snow skiing, boats and motorcycles. Anything fast! Additionally, he is a founding lifetime member of Bruise Brothers Racing. In his spare time he enjoys spending time with friends and family, and various outdoor activities.
Carol Burkhart, Business Development Manager & Dealer Relations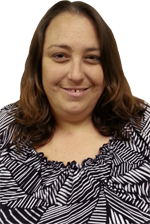 Carol was born in Houston and grew up with her father in the automobile dealership business. She later started her career in the administration department at an auto dealership. With her husband also in the car business she is very knowledgeable about cars and the industry. In her spare time, she enjoys spending time with family, enjoying live music, and watching NASCAR.
Wayne Harvey (Cowboy), Automotive Logistics Agent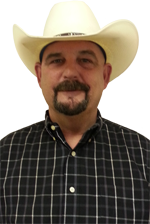 Wayne Harvey was born in Longview, TX and grew up in Louisiana. He has always been a LSU Tiger fan. He moved to Texas in 1974. He has been in the recreational vehicle industry providing excellent sales and customer service for over 15 years. He is also a lifetime member of the Houston Livestock Show and Rodeo. Sales and customer service has always been his always his #1 goal. In his spare time he likes to spend his time playing golf and watching college football in his LSU "man cave"! He also enjoys spending time with friends and family.
JJ Ė aka (Jesse James)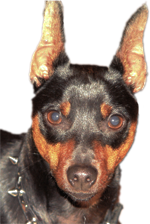 Born in 2002 in Houston, Texas Ė Security, Guard Dog and Lunch Time Mooch. He spends 24 hours a day with us. Hobbies include sleeping in the sun rays, boating, truck and Viper rides, hanging out with family and eating.
Hyperlinks Media
For the past several years Hyperlinks Media, LLC, has supported and collaborated with New World Auto Transport in developing an interactive website, excellent rankings on Google, and a heavily trafficked online presence. Hyperlinks Media is located at 5150 Franz Rd., Ste. 100, Katy, TX 77493 and can be contacted at info@hyperlinksmedia.com for all your website and multimedia needs. Visit them at www.hyperlinksmedia.com.
New World Auto Transport invests in responsible online citizenship and has earned excellent ratings from both our customers and the Better Business Bureau. You can trust us with your most valuable transportation projects and we invite you to view our uncensored ratings.