Nationwide Auto Transport and Shipping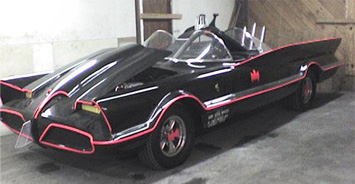 New World Auto Transport provides a variety of auto shipping services for a wide range of vehicles: Antique, Vintage, Hot Rods, European, Sports, Classic, Exotic, Luxury, Muscle, Motorcycles, Trucks, Boats and RVs -- We take the worry out of auto transport and shipping!
Auto Shipping Options
Our customers ship their autos for a variety of reasons, and we can help regardless of the occasion. Perhaps you are relocating a home or business and need your vehicles transported. Perhaps you are vacationing and need a car, camper or boat delivered to a location. Some of our customers buy and sell vehicles over the Internet in long distance transactions and trust us to ship coast-to-coast. Auctions fall into this category, and auto dealerships also hire us to transport volumes of cars from one location to another. We take special care to ship your precious cargo safely and on time. We can use open or enclosed auto transport services depending on your needs. We can generally deliver door-to-door, port-to-port or coast-to-coast. Check out our nationwide auto transport information for more about shipping your auto anywhere in the continental U.S., Hawaii and Alaska.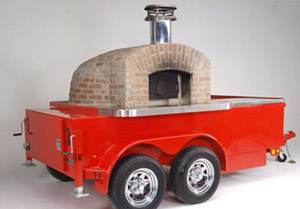 Auto Transport Specialty Shipping
We've previously shared news and information on the transport of custom, classic and antique cars such as the 1966 Batmobile. We've even shipped a pizza oven --not your usual auto transport challenge! But regardless of make or model, we know that your vehicle is special and deserves the best in customer care. For this reason our blog and resource pages are offered to help to "steer" you in the right direction. Check out our auto shipping questions, feel free to utlize the resources, and enjoy our online auto carrier gallery with examples of specialty auto shipments. This will give you a good idea of the services New World Auto Transport is capable of extending to you, our valued customer.
Auto Transport & Customer Service
I welcome you to call me, owner Steve Wells, directly at 832-437-2478 or email me at [email protected] for all your enclosed transport, open transport, dealer services, terminal-to-terminal, auction transport, motorcycle or ATV transport, Hawaii transport, Alaska transport and storage needs. Our nationwide service is geared toward delivering the best experience possible. We have been nominated for the Better Business Bureau's Awards for Excellence and are a highly rated, reputable company. We want your business!
With New World Auto Transport, we will alleviate the common stresses related to automotive shipping.
CALL US AT
1-877-337-0879 OR
REQUEST A QUOTE