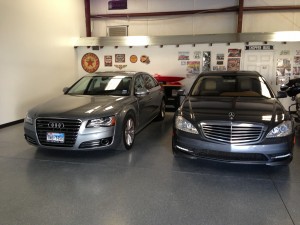 New World Auto Transport is proud to announce we're expanding our services to include our new facility, New World Auto Storage Concierge!  When you need your classic, custom or even every day vehicle stored whether you're heading cross country or simply need a place to put it for the winter, you can always rely on New World Auto Transport to safely store your vehicle!
AUTOMOBILE STORAGE PLACES
New World Auto Transport is expanding our administration and sales offices an additional 2,500 square feet which means more employees to help with shipping your vehicle safely and knowledgeably.  Plus, our New World Auto storage concierge division and shipping terminal will be expanding as well to an additional 4,000 square feet to better serve our storage and transfer clients looking to store their high end and exotic cars!  New World Auto Transport has officially become your one stop shop for all your vehicle transport and storage needs!
VEHICLE STORAGE PLACES
Here at New World Auto Transport, we're all about bikes, boats and cars – that's why we've decided to expand our auto transporting business to offer our clients a high end, state-of-the-art storage concierge for all of your long term vehicle storage needs.  Whether you own an antique, classic or exotic car or motorcycle, New World will store it for you safely and professionally each and every time.  Our vehicle storage facility is the perfect place to park your ride, knowing it will always be given VIP treatment!
AUTO STORAGE CONCIERGE AT NEW WORLD AUTO TRANSPORT
Looking for the perfect place to keep your vehicle stored?  You always know you can trust New World Auto Transport to not only transport your vehicle but to safely keep it in our New World Auto Storage facility!  Call us today at 1-877-337-0879 to store your vehicle now!