NEW WORLD AUTO TRANSPORT
Ending 2017 With a BIG BANG!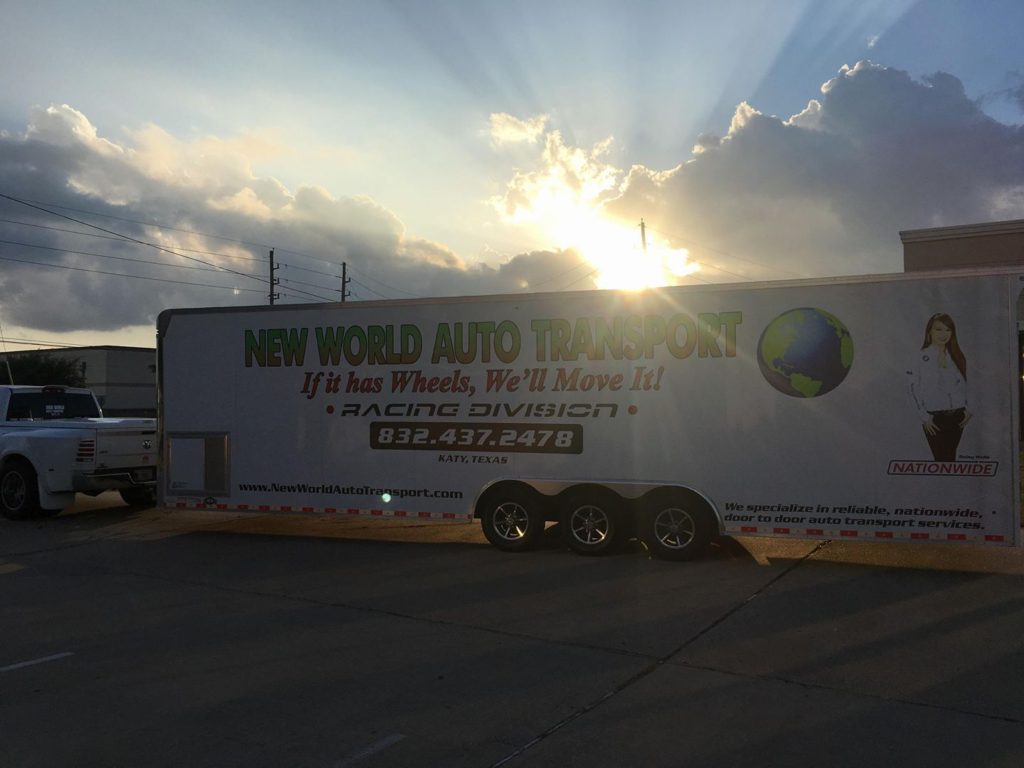 New World Auto Transports new Enclosed trailer from Waco Bill Trailer Sales in Terrell, TX
New World Auto Transport: Specialty Transport Service Is Our Business!
Earlier this year, Rage USA Motorsports enlisted help of New World Auto Transport to safely move their off-road and road rally vehicles to an event featuring Rage USA Motorsports.
Dave Carapetyan, owner of Rally Ready Driving School, hosted this event to introduce the Rage buggies into the Texas marketplace.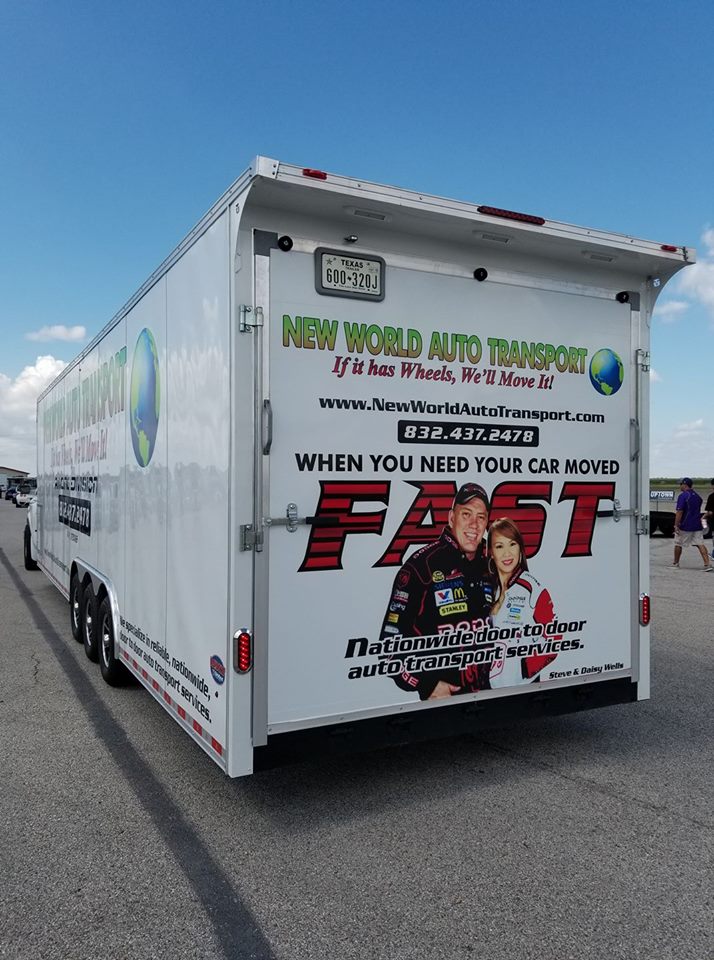 Rage Motorsports
The owner of these incredible vehicles, Lee Burkey and Todd Stevenson, invited us to test drive the rage buggies at the driving school.
How could we say no? This made for a fun filled adrenaline packed weekend to say the least.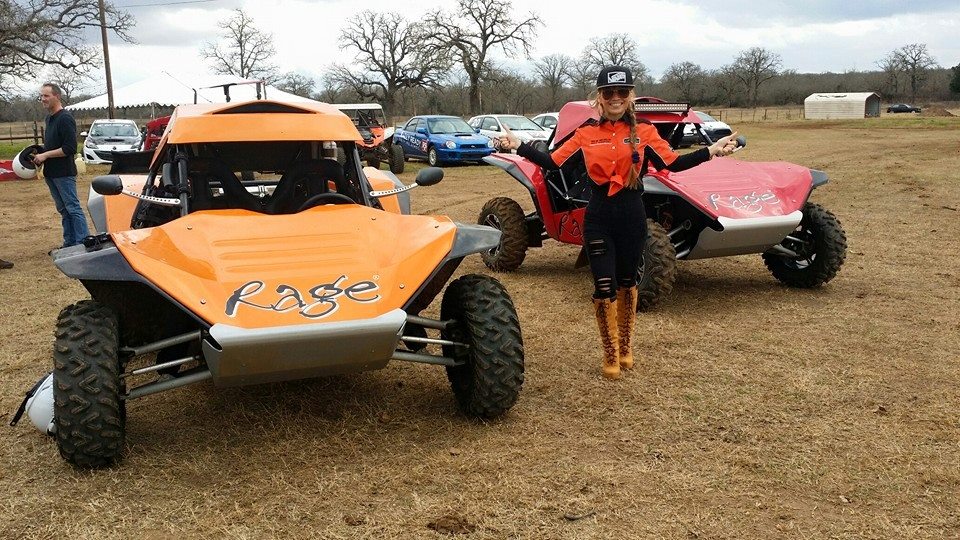 Daisy Wells with the Rage Buggies
While at the event, Steve and Daisy had the pleasure to meet Senior editor of Car & Driver Magazine, Mike Sutton, and were able to talk a bit about our involvement in the transportation project.
Next Stop, The Annual Vintage Motocross races at Rio Bravo Motocross Park in Houston, Texas!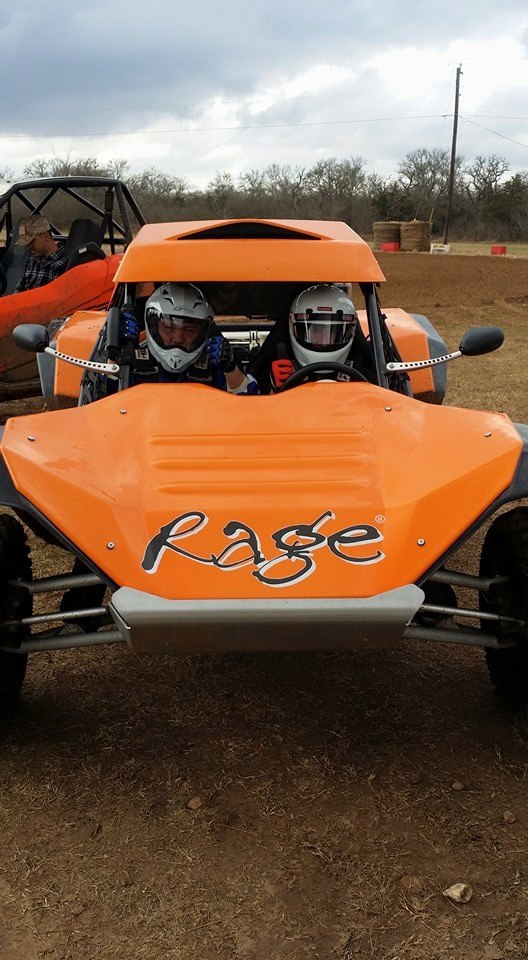 Steve Wells and Mike Sutton, from Car & Driver Magazine, in the Rage Buggy.
Next Stop, The Annual Vintage Motocross races at Rio Bravo Motocross Park in Houston, Texas!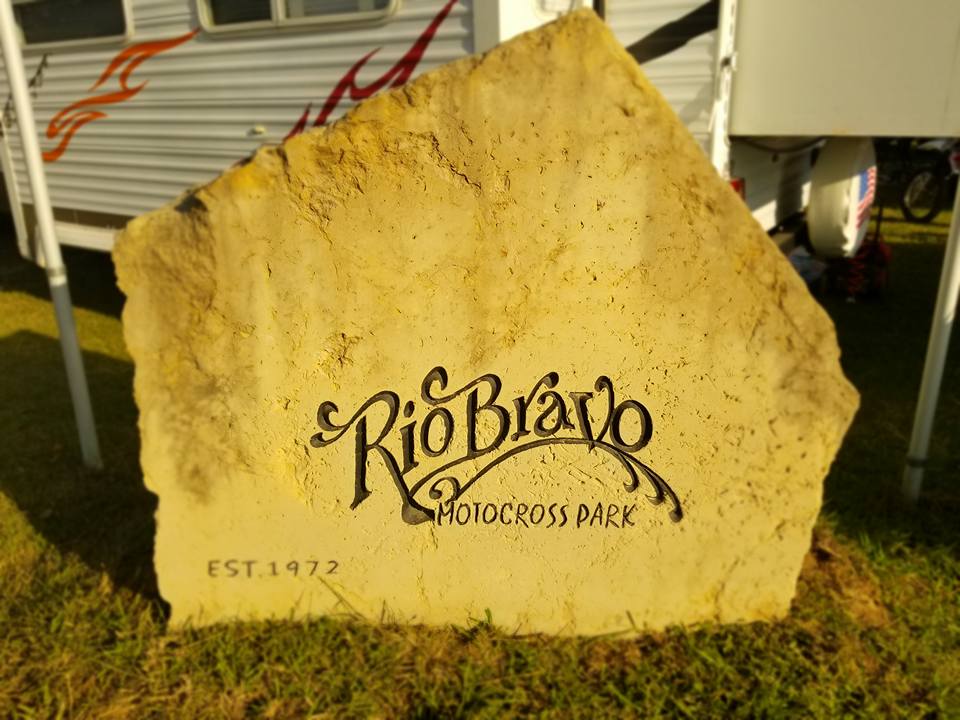 PASSION FOR THE RACE!
New World participated in transporting motorcycles to the track and was even able to spend the weekend out at the track watching the vintage bike race! Steve even saw a few bikes that he used to own himself back in his racing days. Whether it drives on dirt or asphalt New World has a passion for it!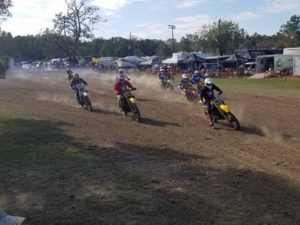 Next, we headed out to the Circuit of the Americas track in Austin, Texas. Radical Motorsports based out of England regularly uses New World Auto Transport to transport their cars to area tracks and their customers throughout the United States. We had the pleasure to see one of these amazing cars in action at track, A Radical RXC-GT3 Turbo.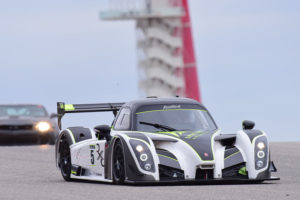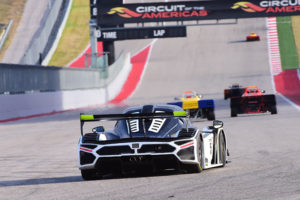 We ended the weekend with The Running of the Bulls at Motorsports Ranch and  The Lamborghini Festival at City Center Mall in Houston,Texas.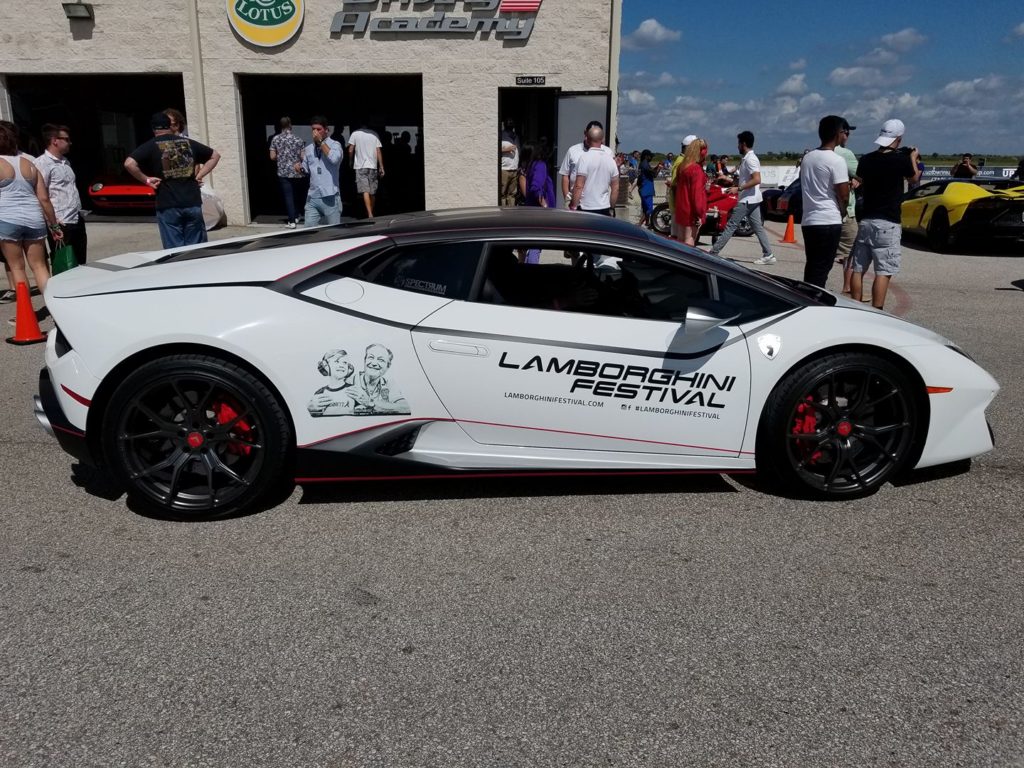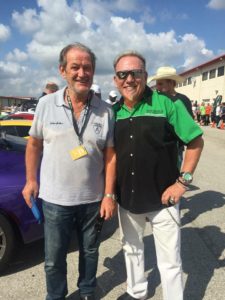 VALENTINO BALBONI…The living legend among Lamborghini Enthusiasts and Steve Wells hanging out at the Motorsport Ranch!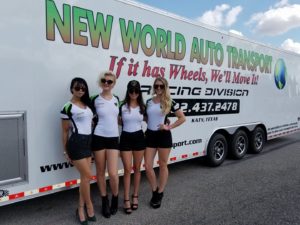 A great addition to Race Day–"The Lamborghini Girls" with New World!
Let's Go Racing!!
If It Has Wheels, We'll Move It!!
How does our knowledge help your business?
At New World Auto Transport, we value excellence. With over 40 years of experience in all aspects of auto transport and auto shipping industry, we can provide you with expert knowledge. This knowledge and understanding of the industry allows us to tailor your auto transport needs and provide exceptional service and skill others cannot.
New World Auto Transport and New World Carrier Services is ready to take on any transportation project, no matter how difficult. While we are based in Katy, Texas, we offer auto transport with a one-on-one personal touch nationwide!
New World Auto Transport Is Your Auto Shipping Expert, With Over 40 Years of Experience in All Aspects of the Automotive Industry!
Regardless of what type of vehicle you are shipping, we pride ourselves on the ability to relate to you beyond a business level. We believe in developing a strong relationship with our customers and will treat you like family.
This is how trust is built. You shouldn't (and wouldn't) trust you vehicle to just anybody. This is why we value the importance of communication and logistics leading to a stress free and damage free auto transport. Whether we are on dirt or asphalt, New World has a passion for it!

Give us a call for all of your transport needs! New World Auto Transport will move your vehicle wherever it is needed, anywhere in the country! Whether you require a motorcycle transport, auction transport or enclosed (or open) transport, we will transport your vehicle with care, service and expertise!
Contact us today to check out our website and learn what we can do for you!