NEW WORLD AUTO TRANSPORT
AROUND THE WORLD WITH NEW WORLD AUTO TRANSPORT
(NO PLACE TOO FAR)

Kevin unloading the Laferrari in Baytown
At New World Auto Transport, we handle billions of dollars in vehicles every year. We transport luxury vehicles nationwide and now, all around the world.
In March, our transport travels took us to the highly anticipated Texas 2k 2018 event. The event is one of the biggest drag and street racing exhibitions in the country. It is held every year and features Lamborghinis, Porches, Corvettes and plenty more high-end luxury vehicles all either racing or openly displayed for fans to feast their eyes on.
We had an extravagant load of vehicles that needed transport from San Antonio to Baytown. Two of our very good clients, Connor & Leo Quintanilla, needed the transport for their company, HQ Performance. We transported over $15 million dollars in vehicles for the three-day event. Our driver transported a Laferrari, Lamborghini Centenario, 918 Porsche Spyder, and more in our transport truck. This is meer childsplay of a distance compared to where we've been and where we are heading next: the Gumball Rally.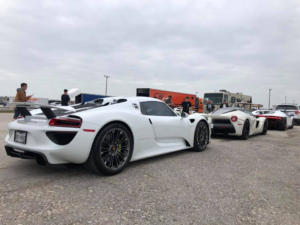 Big Orange (Kevin's Truck) in the background after unloading our lineup of cars.
The event was packed with thousands of fast car fanatics as usual. Many observed the event from the Fun Runs of Day 1 to the final round of drag racing on day 3. New World Auto Transport was there to ensure each luxury vehicle was transported securely and safely to and from the event, with no sweat about it.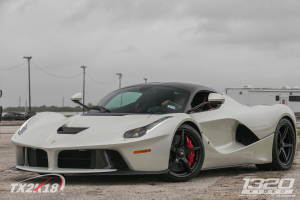 The spectacular Laferrari on the ground awaiting its photo session. The events paparazzi went totally nuts!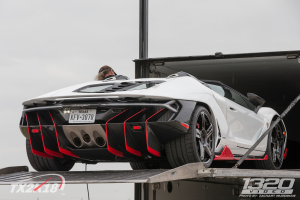 Kevin unloading the astonishing Redfin Lamborghini Centenario
NO EVENT TOO FAR, NO ROAD TOO DIFFICULT
The high-energy event in Baytown stands to be the gateway drug for car events compared to the event we have lined up this year: The Gumball Rally 3000. And yes, It is just as big, if not 10X bigger than it sounds.
The Gumball Rally 3000: London to Tokyo

Taken from gumball3000.com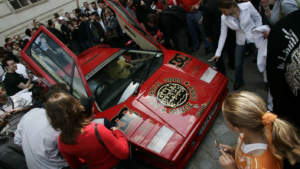 The Gumball Rally. Taken from gumball3000.com
New World Auto Transport has transported everything from Lamborghini's, Ferraris, Porsches, and even a Ford Raptor to this year's Gumball Rally location.
The rally was founded by Maximillion Cooper, a British entrepreneur, designer, art collecter, and husband to US rapper and singer, Eve. The event originally started as a single idea in which he invited his group of A-list friends to take a road trip of sorts with him around Europe whilst attending different elaborate parties along the way. After gaining a wide notoriety, the event is now a 3000 mile (hence the name, Gumball 3000) worldwide celebrity motor rally containing music, entertainment, fashion, and of course plenty of luxury vehicles.
In the Gumball Rally of 2018, a few of those vehicles will be transported by New World Auto Transport to Europe.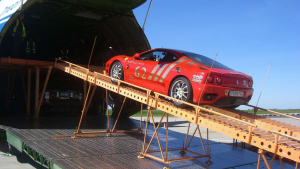 The Gumball Rally. Taken from gumball3000.com
Many cars are transported by air freight, others by ocean frieght.
This July and August, New World Auto Transport will be transporting millions upon millions of dollars worth in vehicles to the Gumball Rally 3000 event in Europe. This year the ending location is Tokyo, Japan. New World Auto Transport will also be transporting these vehicles from Tokyo to the US for the 4th Annual Nevada Gumball Rally 2018. Attendees will enjoy multiple events and even shopping opportunities along the way encompassing luxury car culture. Could transporting luxury vehicles across thousands of miles be considered a difficult feat? For many, sure. For New World Auto Transport? As we like to say, if it has wheels, we'll move it. Whether that be across the country or halfway across the world, it makes no difference to us and the quality of our service.
STREET MUSCLE MAGAZINE PHOTO SHOOT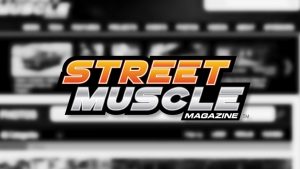 GETTING AN OLD FRIENDS CAR ON THE GROUND
Steve Wells and long-time friend Steve Meyers, owner of Sun Tech Glass Tinting in League City, have worked together in the customization business in Houston for over 40 years. Recently, Meyers requested New World Auto Transport to pick up his newly purchased 1969 El Camino Pro Street from Indiana and transport it all the way to League City Texas, near Houston.
Steve Meyers, one of the original builders of the car, purchased it from the original owner and brought it home to add more custom features giving it a completely new high-end appearance with high-end features. The enhanced El Camino instantly captivated the attention of spectators, including a particularly notable blogger- Vinny Costa of Street Muscle Magazine.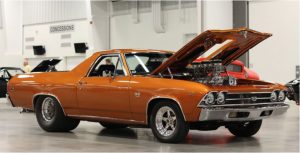 Photographed: Steve Meyer's Customized El Camino Pro Street
STEVE WELLS OF NEW AUTO TRANSPORT TOOK A CAR IN MAY 2017 TO LONG TIME FRIEND, STEVE MEYER
Costa wrapped up Meyer's segment of the article with the words, "Let's just say this thing was tough.". The car was given horsepower like no other and definitely asserted its presence in the showcase room.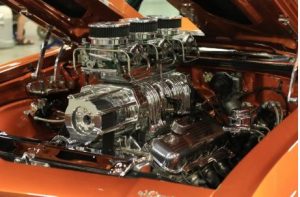 Steve's spectacular engine in his El Camino. Taken from streetmusclemag.com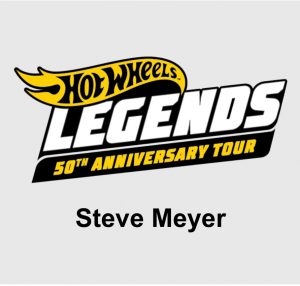 STEVE MEYERS CALLED HIS BUDDY STEVE WELLS TO LET HIM KNOW THAT HIS CAR WAS ACCEPTED TO THE HOT WHEELS LEGENDS
50TH ANNIVERSARY TOUR!
The intense competition tours 15 cities nationwide, hosting a competition in each, looking for the hottest wheels worthy enough to compete in the ultimate Hot Wheels Legend showdown! The winner is immortalized as a Hot Wheels Legend and gets made into a die-cast car to be sold around the world!
CONGRATS STEVE!

Taken from streetmusclemag.com
THE LICENSE PLATE SAYS IT ALL.
AMERICAN CULTURE AT ITS FINEST.
The quality and flexibility behind our auto transport remains consistent and constant. At New World Auto Transport, our auto transport is as efficient as it is for our customers as it is for our long-time friends. We don't see a difference. With over 40 years of experience in the auto industry under our belt, we are proud to provide auto transport for vehicles of all makes and various price tags both across the country and across the world.
New World Auto Transport is your trusted auto transport company. Providing excellence in vehicle transport isn't simply our requirement but it is our honor. Contact New World Auto Transport today for your auto transport needs!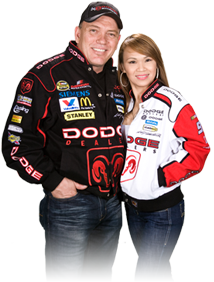 If it has wheels,
We'll move it!
We'll move vehicles of all types anywhere in the world, on open and enclosed transporters, wherever they are needed!
Give us a call for all of your transport needs!
(For those who value excellence)