Need to ship a classic car locally or nationwide? We have your transport needs covered! Our enclosed transportation services ensure a safe, timely pick up and car delivery to all 50 states without the worry!
With an enclosed transport your car is completely safe from weather and road conditions. This is the preferred method for shipping high-end classic, luxury, antique and exotic vehicles coast to coast.
We know your classic automobile is valuable and that you want to protect it. You can trust us. With over 35 years of experience in all aspects of the auto transport and auto shipping industry, we have the ability to provide you with expert knowledge. We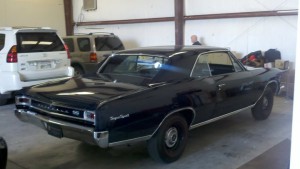 provide customized enclosed auto transport equipment and technology, innovative customer service, and highly skilled carriers.
We also offer one-stop solutions for all your auto shipping needs including:
Antique, Vintage, Hot Rods, European, Sports, Custom, Exotic, Luxury, Muscle, Motorcycles, Trucks.
We specialize in reliable, nationwide, door to door auto transport services. We will pick up and drop off your car at the locations you specify with or without the use of terminals based upon your request. Whether you are relocating, buying a car on the internet or a dealer transferring an automobile we have different options to meet your needs.
Check out our website. I welcome you to call me directly at 832-437-2478 or email me at [email protected] for all your enclosed transport, open transport, dealer services, terminal-to-terminal, auction transport, motorcycle or ATV transport, Hawaii transport, Alaska transport and storage needs.