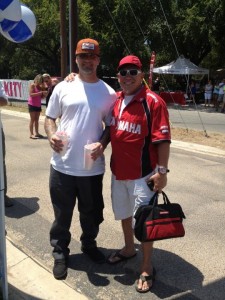 Steve and Daisy had a rocking good time at Marble Falls Lakefest!  They represented New World Auto Transport at the three day boat party outside of Austin, Texas.  Steve and Daisy watched drag boats fly at 260 mph from their VIP tent and even hung out with Jesse James of West Coast Choppers fame!
NEW WORLD AUTO TRANSPORT: YOUR GO-TO BOAT TRANSPORTERS
Lakefest proved a powerful point – a boat is only as good as its transport!  When you want to get your boat from Point A to Point B, call on New World Auto Transport, the safest most dependable auto transport company around!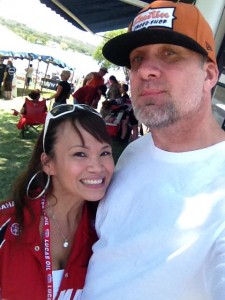 We know what it takes to transport your boat – we even transported the New World Auto Transport boat to Marble Falls!  Our company has the specialized trucks, insurance and ability to get your prized vessel exactly where it needs to be.  Whether it's cross country or to a desired port, New World Auto Transport will get your boat there on time and on budget!
FREE SHIPPING QUOTES FOR BOAT OWNERS
Don't forget about our free shipping quotes when transporting your boat!  Our transport services are dependable, award winning and fast.  We only work with insured carriers with the highest ratings and receive information about these carriers from their insurance providers on a daily basis.  We keep you up to date on your boat's shipping progress, ensuring you're worry free and only focused on hitting the water once your boat arrives!
LET NEW WORLD AUTO TRANSPORT SHIP YOUR BOAT!
Whether you're hanging out on the lake like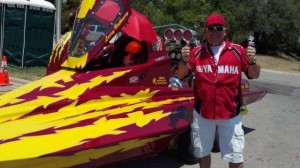 Steve and Daisy at the drag boat races or relocating to a new destination, New World Auto Transport has everything an auto shipping company needs to make sure your boat is safely transported.  Call us today at 832-437-2478 to have your cherished vessel shipped with by our stellar transport company!