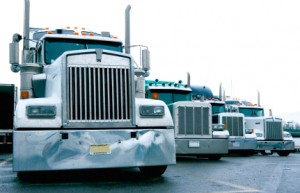 When moving cross country, it's one thing to have to worry about transporting your cars and an entirely other thing to have worry about transporting your RV!  Let New World Auto Transport ship your RV for you, so you can focus more on enjoying your new home with your family and less on moving your home on wheels!
RV TRANSPORT
New World Auto Transport specializes in RV transport and understands the special techniques and special handling required when shipping this kind of vehicle.  We provide experienced carriers, specialized equipment and the necessary trucks that will move your RV.  Trust New World Auto Transport to ship your vehicle the right way!
INSURED RV TRANSPORT
When you ship your RV with New World Auto Transport, you're entrusting your vehicle with a reliable, award winning transporting service that always puts its clients first.  That's why we only work with insured carriers that have the highest ratings in the business.  We not only receive information about them from their insurance providers on a daily basis, but we work exclusively with Registry Monitoring Insurance Services to track our carriers' insurance information and verify their coverage.  As a licensed, bonded and insured company, we maintain that your RV will be transported with the greatest of care.
FREE RV TRANSPORT QUOTES 
New World Auto Transport offers free shipping quotes for all vehicles, including RVs!  We take the time to discuss the details of your transport needs and provide a custom quote for your vehicle.  We'd never offer a quote based on mileage alone!
In addition to a FREE quote on our dependable service, we also offer 24/7 communication when tracking your RV mid-transport.  We'll give you the cell phone numbers of your specific agent and carrier driver, always keeping you in contact with real life employees who know your RV!
NEW WORLD AUTO TRANSPORT SHIPS RVs! 
Let New World Auto Transport ship your RV the way it should be shipped.  Request a quote today!