New World Auto Transport's man on the scene, Phil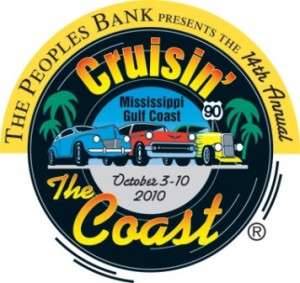 Yarbrough, attended Cruisin' The Coast in Biloxi, Mississippi, a week long classic car event known as "America's Largest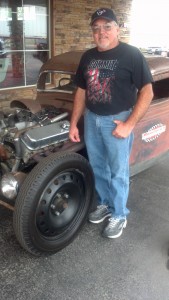 Block Party!" Phil has over thirty-five years of experience dealing with classic cars and working on them. As New World Auto Transport's resident expert of our classic car division, he knows everything there is to know about these old school rides and did New World Auto Transport proud at Biloxi's classic car festival! It's good to know when you're hiring an auto transport company that there's an expert like Phil on staff who knows everything about your vintage car or motorcycle!
INSURED CARRIERS FOR CLASSIC CARS
New World Auto Transport works only with the best, insured carriers when shipping your custom vehicle. Car insurance is always important when you're driving your vehicle, but did you know your vintage vehicle needs to be insured when it's being transported? Believe it or not, the car insurance you have may only cover your car while it's being driven, not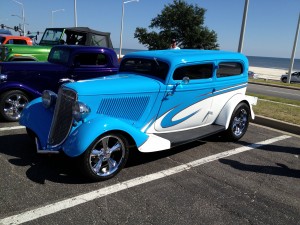 shipped, and that's why it's important to work with an auto transporting service that uses fully insured carriers to protect you and your automobile. New World Auto transport not only receives information about our carriers from their insurance providers on a daily basis, we also work exclusively with Registry Monitoring Insurance Services to verify their coverage. When you work with a licensed, bonded and insured auto transporting company like New World Auto Transport, you automatically know your classic car is in reliable hands!
CLASSIC CAR AUTO CARRIERS
Our enclosed auto carriers are perfect for shipping your custom and vintage vehicles because they protect the vehicles from elements they'd otherwise be exposed to on the road. New World Auto Transport features two different types of enclosed carriers: soft-side and hard-side. We suggest our hard-side carriers for classic and custom car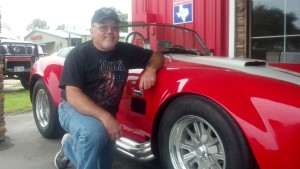 transport because they're more forgiving to low profile vehicles and feature lift gate loading that won't subject your vehicle to ramp loading, the perfect option if you don't want your classic car started!
SHIP YOUR CLASSIC CAR WITH NEW WORLD AUTO TRANSPORT!
You don't have to be an expert like Phil to safely ship your vintage ride because New World Auto Transport is happy to do the job for you! Contact us toll free at 1-877-337-0879 and we'll give your classic car the royal treatment!