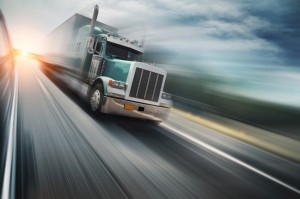 As a dependable auto transport company, New World Auto Transport is well equipped and fully insured to offer you the best auto shipping in the country!
DEPENDABLE NATIONWIDE AUTO TRANSPORT
New World offers nationwide auto transport that will safely move your vehicle from one part of the country to the other! To do that, we use two different types of carriers: open and enclosed. Open carriers are the ones you see most often on the road where the car is visible. They're a great option for most types of transport and happen to be the most economical of both kinds of carriers.
Enclosed transports are used mainly to transport custom and luxury vehicles. They're broken down into two types: soft-side and hard-side. Soft-side transports are the more economical option of the two, being made of canvas material with gaps at the edges. But they still offer quality protection as well as specialty ramps designed to load luxury cars. The other enclosed option, hard-side carriers, have a lift gate loading option that is more forgiving for low profile vehicles like most exotic and custom cars. Lift gate loading won't subject your vehicle to ramp loading, making it the perfect option for clients who'd rather not have their cars started. These carriers are entirely enclosed unlike soft-side transporters that have a few gaps at the edges of the canvas.
INSURED AUTO SHIPPING CARRIERS
Every single auto shipping carrier New World Auto Transport provides our clients is properly insured and top of the line. We even receive news about the carriers from their insurance agencies on a daily basis and work exclusively with Registry Monitoring Services to track our carriers' insurance and verify their coverage. Your vehicle's safety is our top priority and we'll do everything in our power to make sure it arrives to its destination on time, in the best condition possible!
DEPENDABLE AUTO TRANSPORT AT NEW WORLD AUTO TRANSPORT
The next time you ship your vehicle, trust dependable New World Auto Transport to get the job done right! Call us today at 832-437-2478 for your free auto shipping quote!