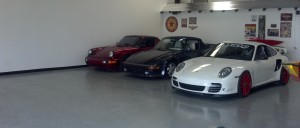 The best nationwide auto transport company around is New World Auto Transport because we work closely with our customers to make sure their vehicles are shipped safely and on time!
TOP NATIONWIDE AUTO TRANSPORT COMPANY
 What should a top nationwide auto transport company offer?  Great service, dependability and a name you can trust.  Our customers know we're the best in the business, especially because we only work with insured carriers that have the highest ratings.  That way, you always know your vehicle will be treated with the best service.  New World Auto Transport even works exclusively with Registry Monitoring Insurance Services, an organization that tracks our carriers' insurance information and verifies their coverage.  At New World Auto Transport, we only offer the best to our customers!
SUPERIOR NATIONWIDE AUTO TRANSPORT COMPANY
 At New World Auto Transport, we can ship your vehicle in a variety of ways depending on your preferences – it's one of the reasons we're a superior nationwide auto transport company!  We can ship your car in either an enclosed or open transport.  We generally ship our customers' vehicles in open carriers, and it's the most widely used type of transport.  But if you have a classic or exotic car you need to have shipped, we suggest going with an enclosed transport.  There are a number of environmental factors that can threaten the integrity of your vehicle so an enclosed transport might be the best choice for you.  We offer two different types of enclosed transport – hard-side and soft-side.  A soft-side transport is the more economical option, and its exterior is made of canvas whereas the hard-side enclosed carrier features a harder exterior and is completely enclosed.
NEW WORD AUTO TRANSPORT
The best nationwide auto transport company is New World Auto Transport, hands down!  We always safely transport your vehicle on time and always give it the white glove treatment!  Call us today at 1-877-337-0879 for your free auto shipping estimate!