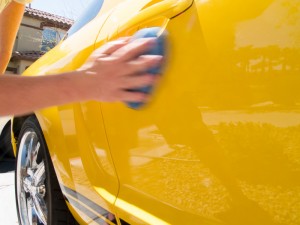 You've bought a car online. Great! But now you have to figure out how to have it shipped to you cost effectively and safely. You will be faced with many choices and questions, but there's no need to worry when you have New World Auto Transport at your side! Once you've purchased your vehicle online, trust New World Auto Transport to ship it right to your door! By calling one of our agents, we can answer all your questions. We'll take care of the transporting details so all you have to focus on is enjoying your new purchase!
TRANSPORTING CARS BOUGHT ONLINE
At New World Auto Transport, we take shipping your vehicle seriously. That's why we only work with the most reliable transport trucks that carry the best insurance. We receive information about these carriers from their insurance providers on a daily basis, plus we work exclusively with Registry Monitoring Insurance Services to track and verify our carriers' coverage.
SHIPPING VEHICLES BOUGHT ONLINE
When shipping the vehicle you've bought online, you have two options when it comes to the type of carrier you choose to transport your vehicle: open and enclosed. Open carriers are the standard carrier we use at New World Auto Transport and are a highly reliable mode of transportation for the vehicle you've recently purchased online. However, if the car you've purchased is a classic, specialty or luxury vehicle, you might be interested in our enclosed carriers. These carriers come in two types: soft-side and hard-side. Our soft-side carriers are the more economical option of the two but you have to take in consideration that they feature canvas exteriors which may not give as much protection as you feel necessary. The hard-side option is completely enclosed unlike soft-side carriers that may have gaps in canvas. No matter which type of carrier you choose, you can rest assured that New World Auto Transport will give your vehicle the white glove treatment!
SHIPPING CARS BOUGHT ONLINE WITH NEW WORLD AUTO TRANSPORT
Be sure to contact New World Auto Transport when you want the new car you've just bought online shipped safely and on time! Call us today at 1-877-337-0879 for your free quote!