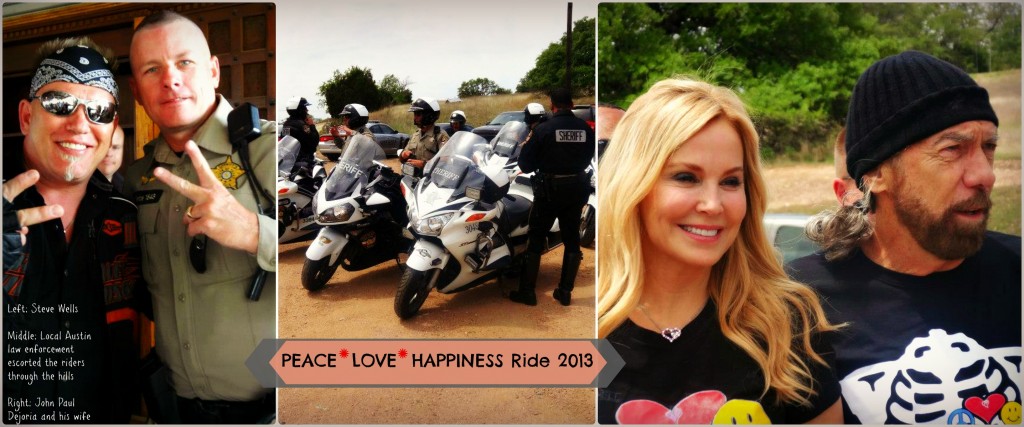 Last month Steve and Daisy revved their Harley and headed back to Austin to not only cruise the Hill Country back roads, but to also raise awareness for fallen police officers. The Peace Love Happiness ride is a private, invitational charity event formed in 2002 by two friends: John Paul Dejoria, American billionaire, creator of the Paul Mitchell product line and philanthropist and Gary Spellman, business partner and owner of Ultimate Face Cosmetics. Besides endless amounts of barbeque and mild debauchery, over 100 motorcycle riders- with some celebrity spottings-suited up for a police-escorted and supported event that wound through the countryside. At the end of the weekend, everyone's presence represented an enormous swell of support for law enforcement and their families when tragedy strikes a community.
Peace*Love*Happiness in the Hill Country
The group saddled up with local police escorts for the initial ride to Poodies Hilltop Roadhouse in Spicewood, Texas, the birthplace of the Peace Love Happiness ride. At this Spicwood pit stop in 2002, John Paul Dejoria and Gary Spellman decided to take a stand after hearing an Austin police officer was criticized for risking his life to save another. Since that day, the charity ride took to the road, and now the event sponsors the 100 Club of Central Texas as well as The Water Keeper's Alliance.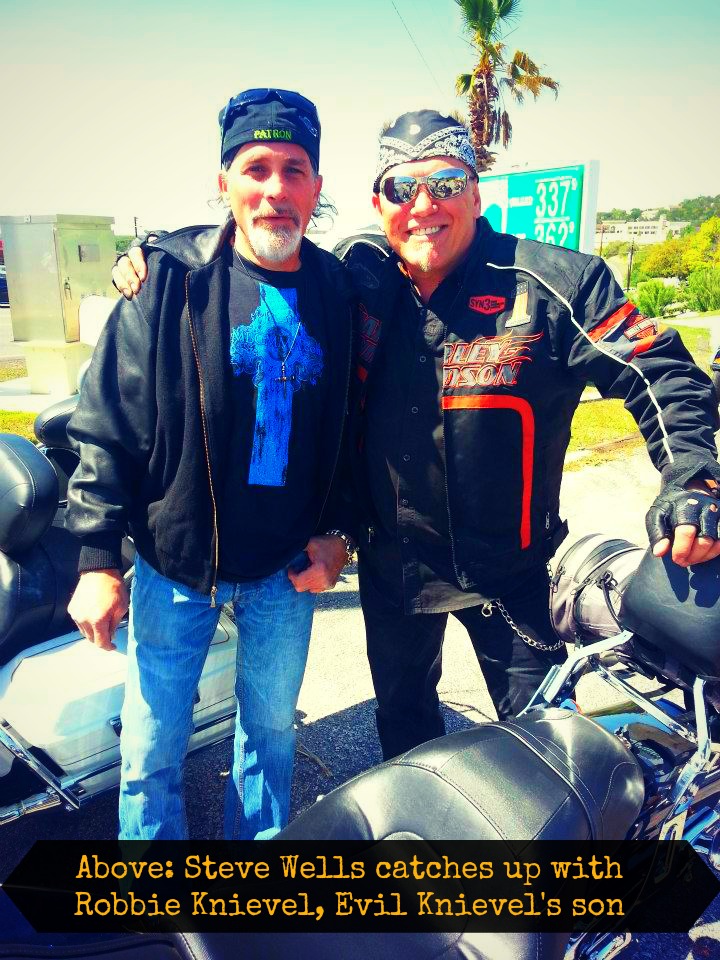 The second day consisted of a scenic spring drive on the Bee Cave back roads with Jesse James and his new wife Alexis Dejoria. The crew then filled up on barbeque and rock and roll for the remainder of the sun-laden afternoon.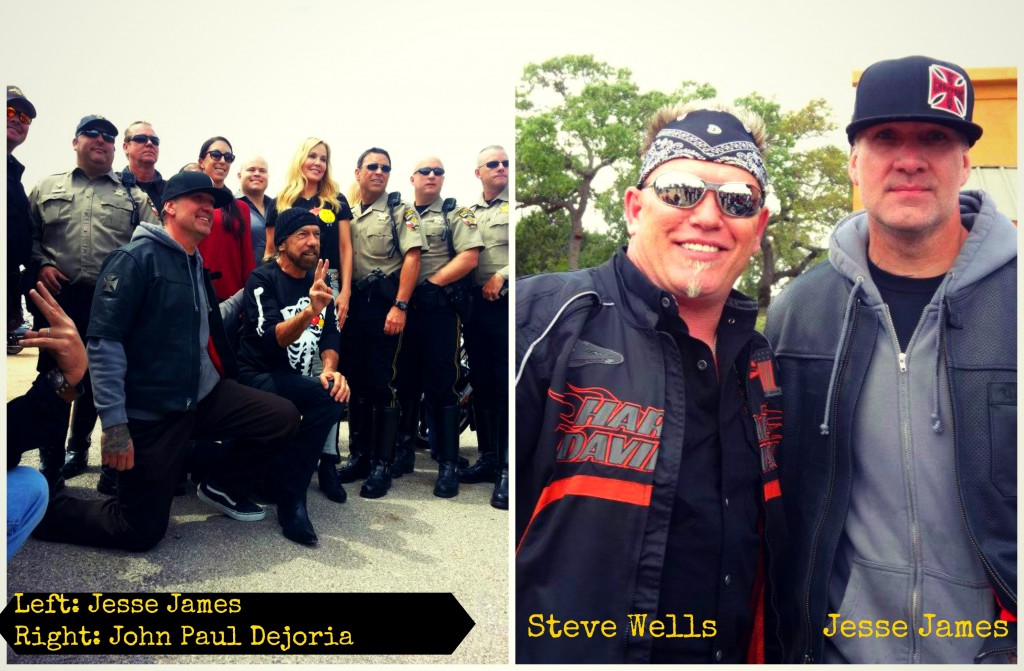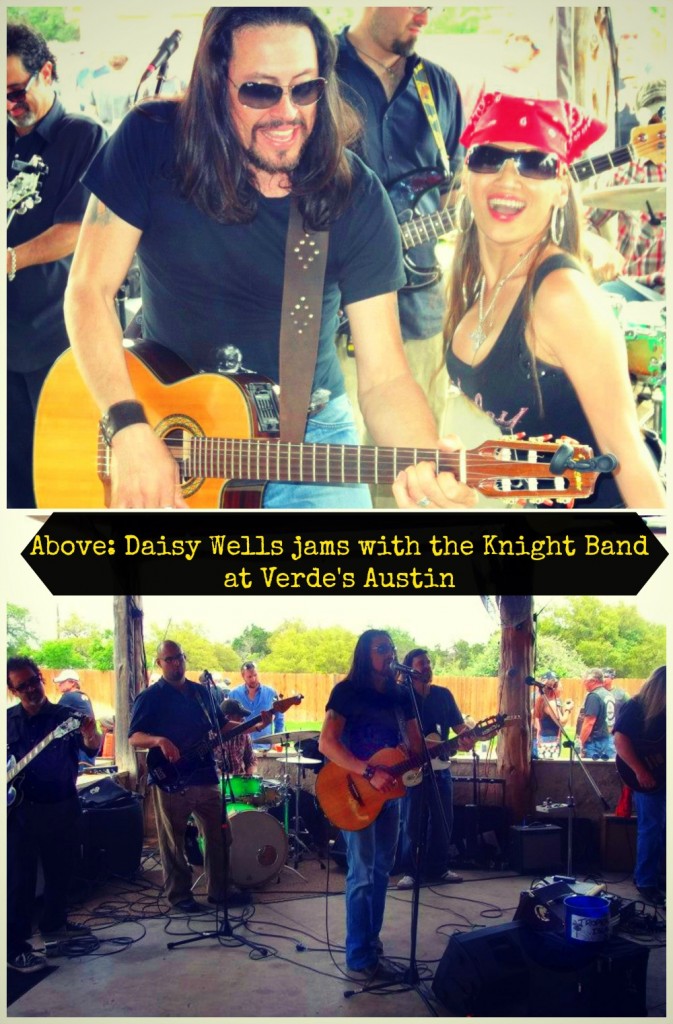 The last evening was a private event spent at the Backyard and was filled with friends, food, Patron tequila and performances by Patricia Von and Del Castillo (pictured below). Each rider and participant was filled with not only memories from the event, but a deeper appreciation of what each police officer sacrifices for us each day in the line of duty. Steve and Daisy are already looking forward to gearing up for the next ride in 2013.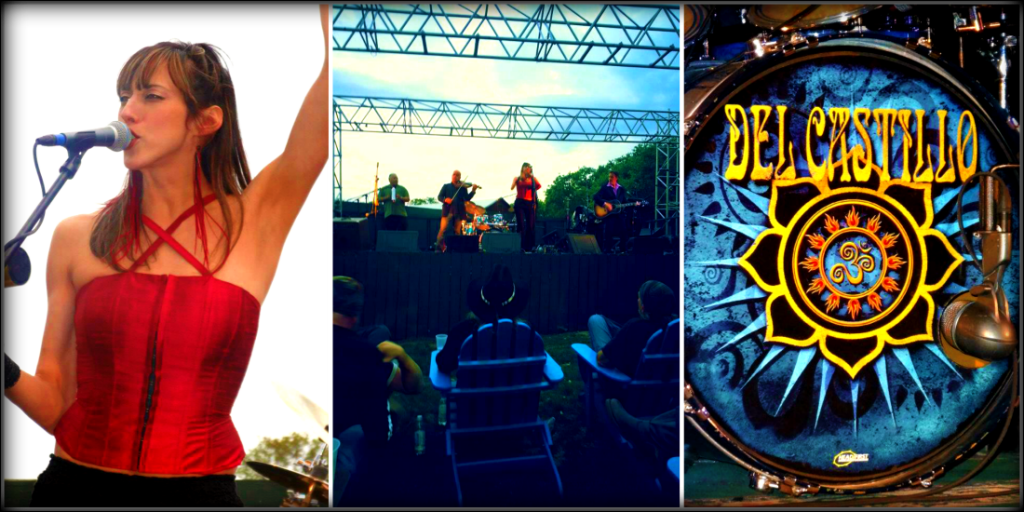 Thank you for the invitation Gary Spellman and John Paul. We'll see you next year!