HAPPY HOLIDAYS FROM
NEW WORLD AUTO TRANSPORT
NEW WORLD TRANSPORT LOGISTICS
NEW WORLD AUTO STORAGE CONCIERGE
A FOUR YEAR HALLMARK IN REVIEW
WITH:
CEO Steve "Hollywood" Wells
CFO Daisy "Wild Child"
and The Team!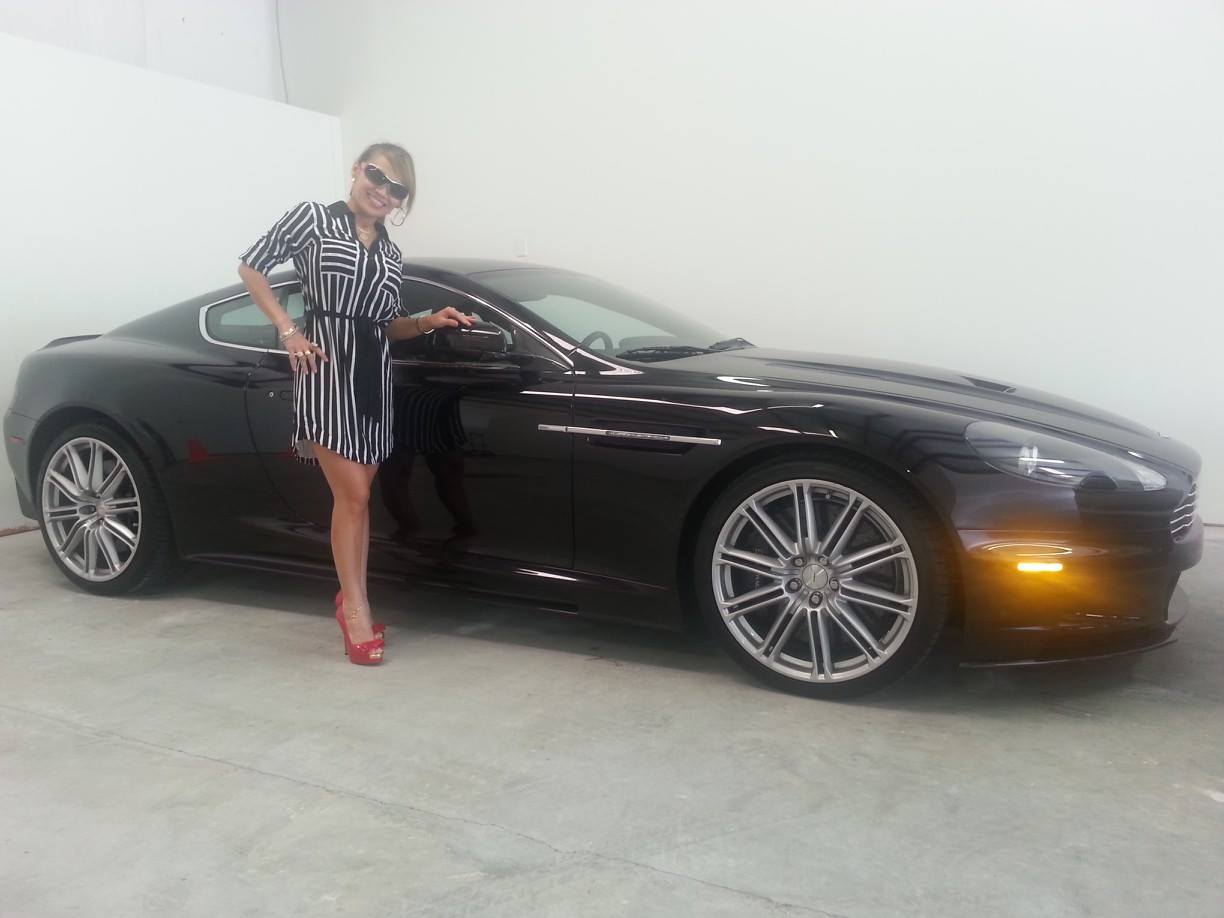 Daisy with an Aston Martin at our Katy Facility!
New World Auto Transport Reflects on 2013 and beyond:
New World Auto Transport has had a fantastic four years. It's been a wild ride over the past four years, from our expansive and amazing growth to the unbelievable festivals, events, and road trips we've taken. We've rolled out two new amazing divisions to our business: the New World Transport Logistics and the New World Auto Storage Concierge! Since their inception, these ideas have blossomed into amazing opportunities for not only the New World team, but our clients and business affiliates as well. In addition, we've maintained our Better Business Bureau A+ rating and continued to hold our position as a top 5 nationally ranked customer satisfaction company on www.transportreviews.com.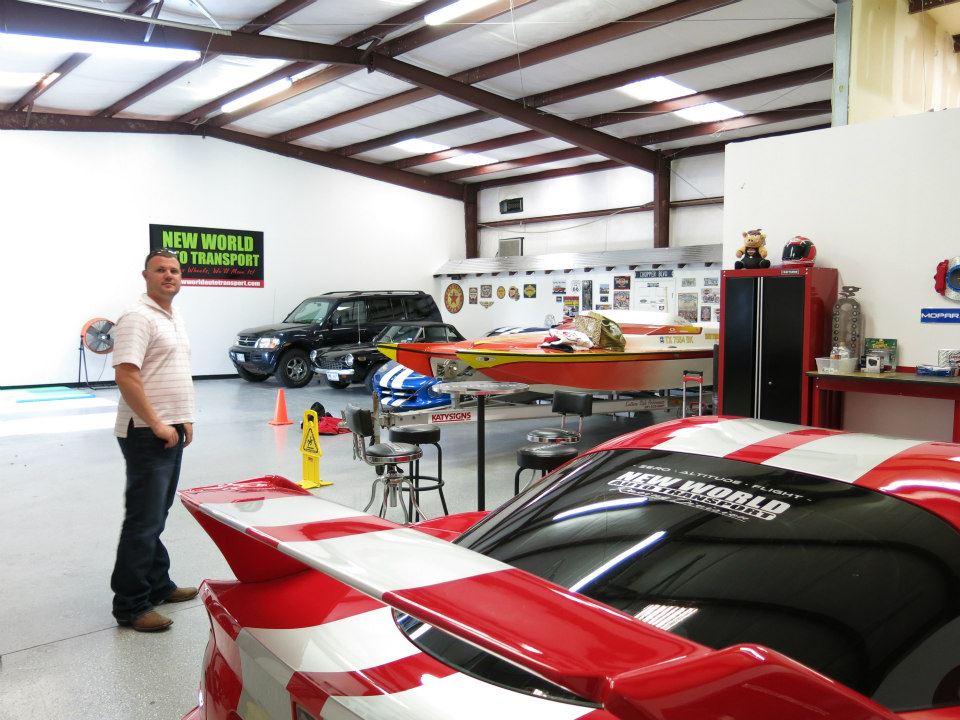 General Manager Ray Freasier at the New World Auto Transport Headquarters
With the new year rapidly approaching, the New World Transport Logistics and the New World Auto Storage Concierge services have begun to ensure a faster and more efficient auto transportation experience for both our customers and our partners. Through this development, we are building up our already sterling relationship with auto dealers such as BMW North Houston and Lamborghini Houston. We are elated to expand our business further and grow our clientele, and continue our lasting and growing partnership with the Registry Monitoring Insurance Services, Inc (RMIS). Our membership and partnership with the RMIS allows us to obtain daily status updates and changes through the Federal Motor Carrier Safety Administration and additionally collect Deparment of Transportation safety information, ensuring that you get the safest and most reliable auto transport experience throughout the entire United States; we're also adding transportation authority with a fleet of trucks for local and long distance transportation. Be sure to check out the New World Auto Insurance page for all of our accolades and assurances!
General Manager Ray Freasier supervises the arrival of a GT3 Porsche at our Katy facility!
Through the advancements of our teams, we're continuing to grow larger than ever. We'd especially like to thank the following:
The Sales Team and Agents

The Business Development Department

The Dispatch and Compliance Department

The Accounting and Receivables Department

And our partnership with Hyperlinks Media, LLC located in Katy, TX that has helped us launch an aggressive advertising, social media, and online marketing campaign for not only the New World Auto Business, but our prospective reality television show as well!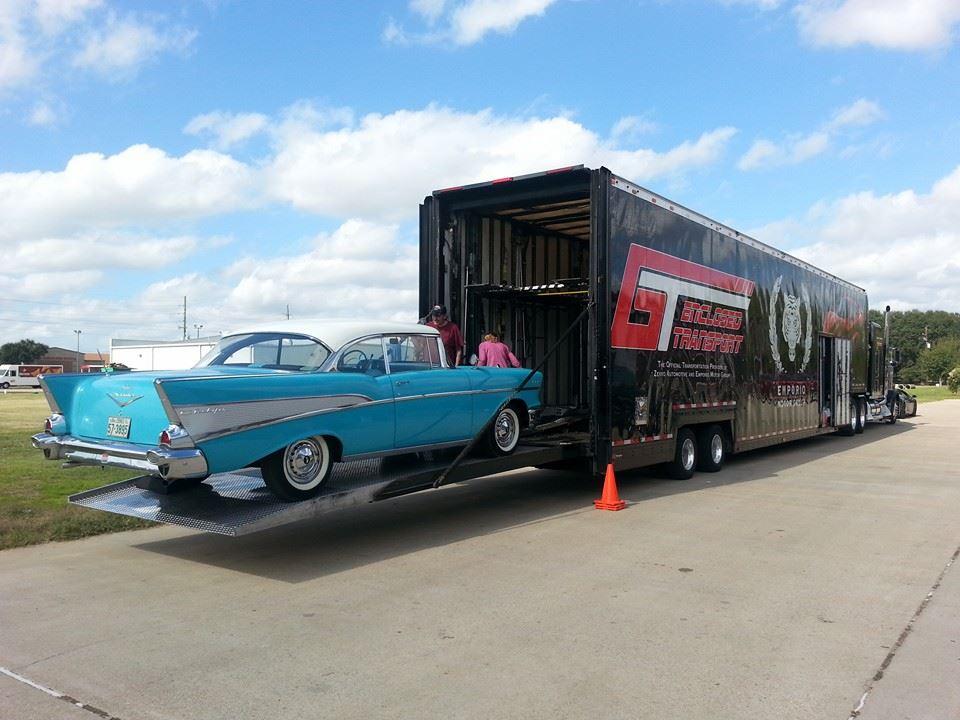 Loading At Our Katy Terminal!!
As stated earlier, we will be expanding our business to include a carrier and storage facility as well as a database of auto transporters to help for a smoother transportation experience. We are embracing the future as a blessing, and can't wait to see what 2014 holds for us after the amazing year we've just had. We appreciate your business day-in and day-out, and from our family to yours, have an incredible rest of the year, it's almost over! Be on the lookout for our upcoming email newsletter. We can't wait to find out what the future has in store for us. We'll be at our Katy headquarters staying warm and doing work!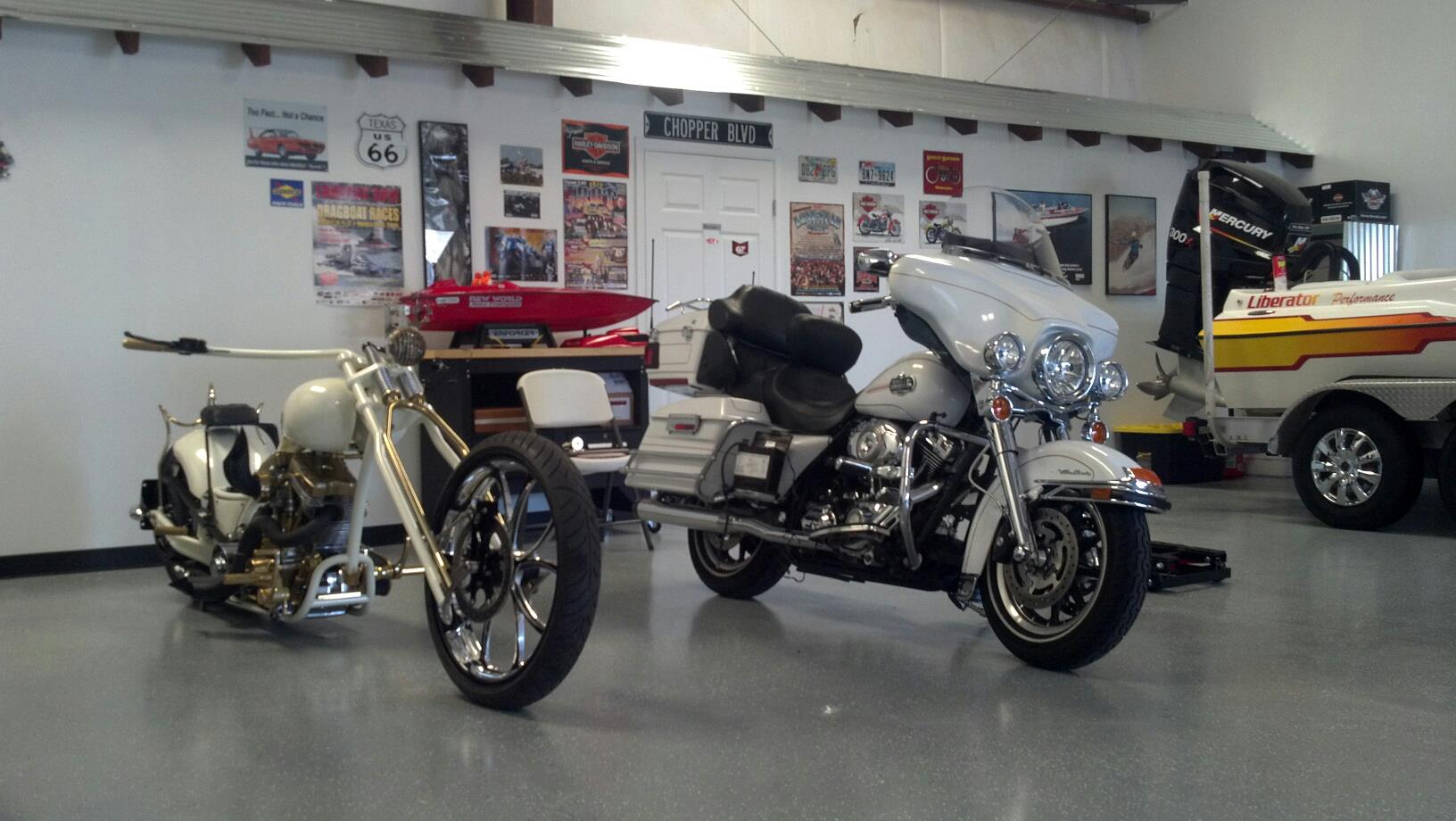 Specialty Bikes in our Katy Headquarters Storage Facility
Take care!
The New World Auto Transport team