New World Auto Transport
New World Auto Storage Concierge
(A Look into The Future)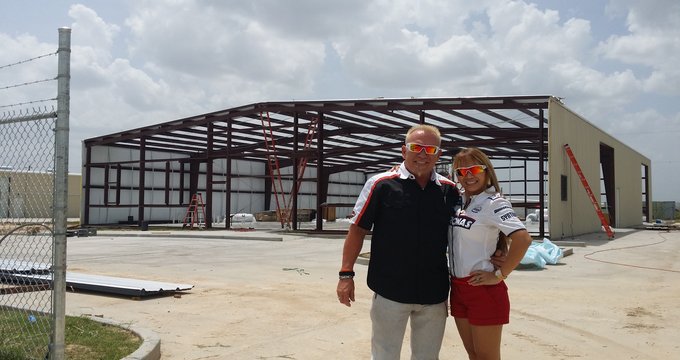 Owner/President/CEO Steve Wells and CFO/Vice President Daisy Wells pose in front of the future New World Auto Transport and Auto Storage Concierge facility.
New World Auto Transport is expanding!
CEO Steve Hollywood Wells and CFO Daisy Wild Child Wells, along with all of the New World Auto Transport Team, would like to thank all of our customers and clients who have supported us over the years–2014 has been a great year so far, and it's only getting better as it comes to a close! Our business is readily expanding and the auto transport segment continues to grow. Through our expansion, we've begun to implement an increase of size of our transport and storage concierge services. The whole NWAT team has our sight's set on our amazing growth for 2015 and a facility to showcase our concierge services.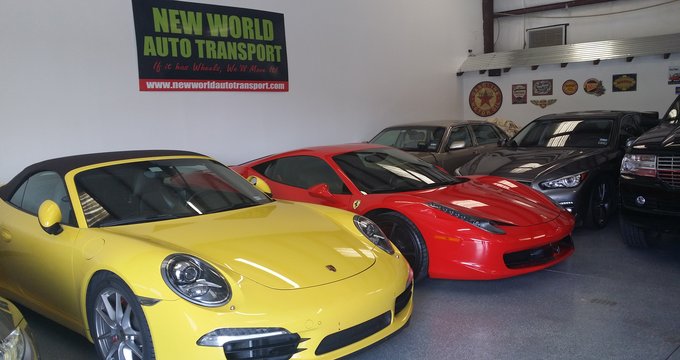 The NWAT storage garage in Katy, TX.
New World Auto Transport has our sight's set on expanding our focus on our new storage terminals and our concierge white glove services requiring enhanced logistics such as shipping of a Cadillac (THE WORLD'S FASTEST HOT TUB) from Florida to California and back again for trade shows for Marquis Spas in Independence, Oregon. Increasing the New World Auto Concierge Services and Transports, for example, we also transported two Ferraris from the East Coast to our headquarters in Katy to be detailed and prepped for their owners who were flying into a local airfield so they could drive them to Austin for the week and check out the Coda racetrack in Austin, TX! After they brought them back, we re-detailed the Ferraris and sent them on their way back home to the East Coast. Be on the lookout for more information regarding New World Auto's rapid expansion, new storage terminal, [click here for more information] and enhanced concierge services!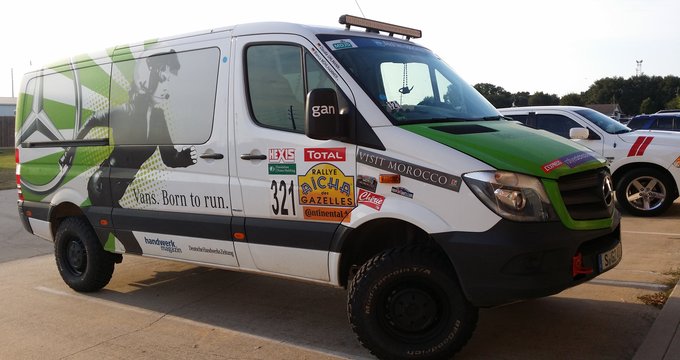 Mercedes-Benz delivering high-priority vehicles for transfer.
Recently, Mercedes-Benz shipped a custom Baja Sprinter on KLM air way to the intercontinental airport where New World picked it up and then transported it to our facility, then on to Arizona for a Baja race. Below, a 9-car open transport truck, fresh out of the Port of Houston, at the New World Auto Transport headquarters and storage facility where the trucks are loaded and unloaded with likes of Audi and Bentley to be sent to their final dealer destination.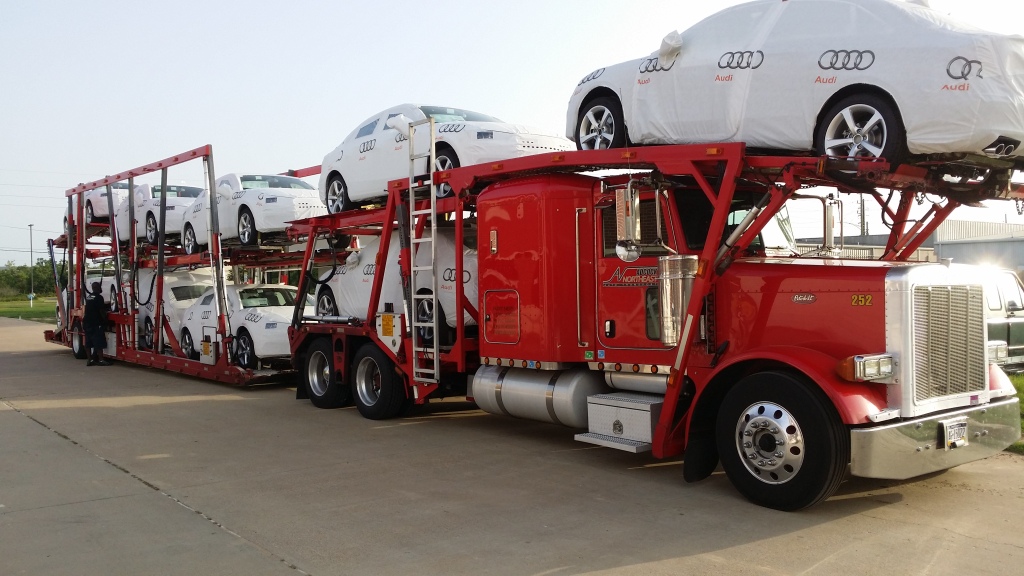 Audis being loaded up at the New World headquarters in Katy, TX to be shipped out to their new home.
NEWS FLASH
(Specialty Concierge White Glove Customer)
Here's one customer who has trusted us over the years with all of his shipping needs, Rob Edwards of Spyder Creations; check out the awesome review he gave us:
New World Transport is the only group we trust to move our collector Porsches. The recent Roundtrip was from Ct to NC and back within 7 days. Steve got us a great driver to move our $1.5 million 1955 Porsche Carrera Speedster Prototype to the 356 Registry East Coast Holiday at Fontana Dam NC, near the Tail Of The Dragon 11 mile mountain drive with 318 turns! New World also moves all of our Continuation 550 Spyder Cars www.550spyder.net from the Aluminum Fabrication shop in Florida to the engine and body shop here in CT. These are 100% accurate tribute cars using 1955 547 4CAM engines ($179 K on the open market alone) and 519 split case transmissions. These are 1200 lb very low race cars with NO TOPs and New World does the moves to perfection. Call Steve for your next auto move!
–Rob Edwards, Porsche Nut
http://transportreviews.com/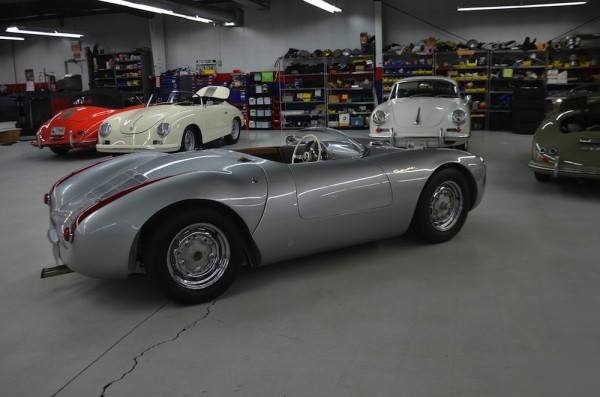 Some of Rob Edwards' collection of Porsches at Spyder Creations.
New World Auto Transport has been ripping it up in 2014, and we can't wait to see what the rest of the year has in store for us. We appreciate your business day-in and day-out, and from our family to yours, we hope the rest of 2014 continues to be one of the best years we've ever had! Be on the lookout for our upcoming email newsletters and flashes throughout the year. If you need us, we'll be hanging out and preparing for the rest of the year at our headquarters in Katy, Texas.
Luxury sports cars being housed in our headquarter garage.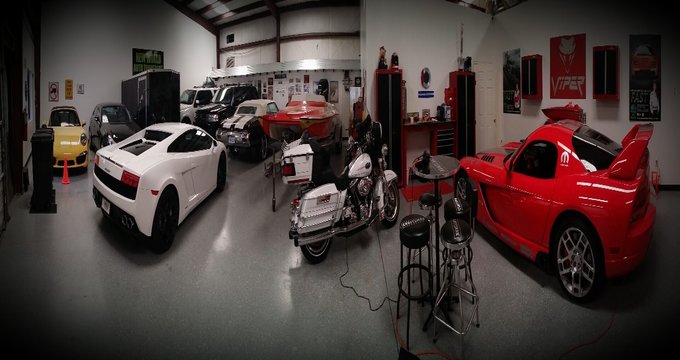 Luxury sports cars being housed in our headquarter garage.